Supervised Contact Software For Supervised Contact Professionals.
Child Assist Pro, from Techniframe Ltd, is the first system dedicated to the needs and requirements of supervised contact professionals. Built as a response to genuine needs of existing providers, the system is a totally self contained, secure and easy to use solution.
Make your organisation more accurate and efficient than ever before.
Every aspect of each case can be managed, planned and reported from one central point. All relevant documents can be uploaded and retrieved instantly, including all staff compliance documentation.
CHILD ASSIST PRO | SUPERVISED ACCESS SOFTWARE
After we were asked to investigate the possibility of a service provider based system on behalf of a client, we were genuinely astounded to find that modern day organisations still used a multitude of spreadsheets and 'pen and paper' to run their operations. In response, we have developed what we genuinely believe will become the industry standard, Child Assist Pro from Techniframe.
The system is designed to manage each case from start to finish, without the need for spreadsheets, multiple format documents or hundreds of hours being spent on administration. Reports can be generated at click of a button, detailing whatever is deemed necessary, over whatever timescale is needed.
Every aspect of a childs care needs can be logged and recalled instantly, from medical conditions, dietary requirements, schools or languages, through to family contacts and residential placements. Child Assist Pro also allows for records to be instantly reallocated should a child move location, or should another agency become responsible, with all previous information available.
For too long Supervised Contact agencies have been left to manage and adapt different systems to help run their day to day activities, costing time, money and taking up valuable staff resources. Well, no longer. Child Assist Pro can reduce the time spent on cases by up to 80%, whilst removing the possibility of mistyped, inaccurate of untraceable information creating further, frustrating, delays.
Please feel free to get in touch to discuss any questions you may have by calling +44(0)3330 117 209, emailing support@techniframe.com or via our online form. 
SUPERVISED VISITATION SOFTWARE | SUPERVISED ACCESS PROVIDER SOFTWARE
SIGN UP FOR YOUR FREE,
NO OBLIGATION TRIAL TODAY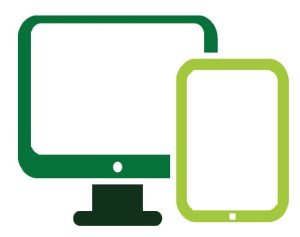 Multi System Interface
Manage your time more efficiently
Child Assist Pro allows you to spend more time doing what is important to you. No more spending hour after hour preparing reports and planning sessions, our system allows all of this at the click of a button.